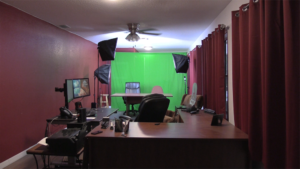 It's been 20 years! That's right, PC House Productions has been adding creative content to the Internet for 2 decades. What a great ride it has been so far. As the Internet has grown so have we. To our clients that have stood by us all of these years, thank you so much. We are celebrating our 20 year anniversary with a brand new recording facility. Complete with a green screen studio and a recording sound booth.
So you want to become a recording artist? Perhaps you want to film yourself in the cockpit of the Millennium Falcon? Or maybe you just want to lay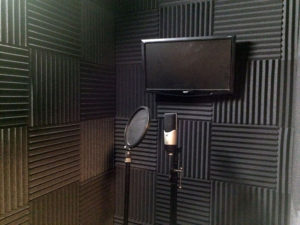 down some voice over tracks to accompany your video? In any case, we have you covered. Record anything in our incredibly sound proof recording studio. Or take advantage of our perfectly lit green screen studio for perfect detail of the image or motion placed behind you. PC House Productions has been involved in hundreds of audio and video projects. We have the experience and the tools to create your next media project.
We also rent out our recording studio. If you want perfect, crisp audio then give us a call!
---
And just for fun, here is a comedic video that portrays a survivalist. There are some "survival" shows where it is just the person surviving and the camera. But many of the "survivalist" shows have a camera crew recording the show while people are surviving. At PC House Productions, we've always wondered how the camera crew was surviving. This video answers that question.