Web Design, Video Production and Marketing Solutions for your Business
---
PC House Productions is based in Ocala Florida. For over 20 years our company has established itself as an industry leader. As the web has evolved so have we. Our experience has given us the know how when it comes to what our clients may need. We truly understand the concept that "Every Client Is Unique". One client may require a customized drop ship program for their shopping cart whereas another may provide several seminars and courses across the country and need a way to easily manage ticket sales, date and venue locations. These are the types of things that make our company stand out. Customized Solutions!
We have developed hundreds of websites in Ocala, Gainesville and work for many national companies. PC House has produced full television shows, TV commercials and video for web. If you are looking for video production we can write, direct, edit and provide a polished final product. PC House is also capable of stunning sound design for your web and video productions.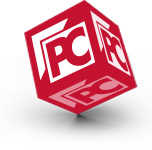 Over the years our experience has directed us on the absolute necessities for successful web products. All of our websites feature responsive web programming. This allows for flawless execution on every mobile platform now and yet to come. Give us a call to schedule a sit down about how we can help you with your next website or video production.