At PC House Productions, we focus on websites that work. When we say "websites that work" we mean sites that work specifically for our clients, websites that meet and anticipate their every need. There are plenty of template designs and some very nice templates at that. We have a different philosophy at PC House Productions. Instead of trying to fit our clients into a pre-made template box we start from the ground up. Our designs tell a story. That story is the story of our client. Every client is different. And every client deserves a customized design that showcases them. From their unique image to their philosophy, we take it all into account. Customized website designs coupled with world class programming and you get a PC House Production. No matter what you may dream up or want your website to do, we can do it. From simple functionality to sophisticated customized programming, we've done it and we can do it for you.
---
Here are some of our recent e-commerce solutions: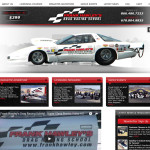 Frank Hawley Drag Racing School – This is such a unique business and incredibly awesome! They offer drag racing courses across the country. The e-commerce solution was to create an easily managed product system that adds course dates with limited seating. Once a course date is added, it automatically populates on the website. All created to easily be managed by the client.
---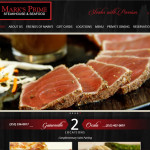 Marks Prime Steakhouse – With two stores located in Central Florida, Mark's Prime has been delivering the most incredible steaks available in Ocala and Gainesville. Being that their menu is completely top shelf, they needed a top shelf website. The e-commerce portion of the site deals primarily with selling Gift Cards. For the Christmas season they offer a special promotion, for every $100 gift card purchase, you get an additional $25. PC House built a custom solution that calculated and handled the promotional item, allowed the buyer to choose whether or not the gift cards were a gift or a combination of a gift and for personal use etc.
---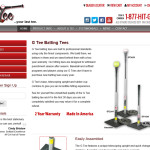 G Tee Batting Tees – Simply incredible batting tees made completely in the United States. Actually they are manufactured right here in Ocala, Florida. PC House has programmed different types of promotions for the shopping cart; the site features a dealer locator as well. These tees are featured all over the country in some of America's greatest sports stores. Children's leagues to big time professional baseball players are using these tees. As the slogan says, "Your Last Tee".
PC House Productions creates professional customized websites for clients all over the country. We are happy to discuss your story and then put it into a design that works for you. Contact us today for your free consultation.